We've all been there. It's mid-afternoon, and you're trying to get through the rest of your day when the exhaustion begins to hit. Instead of reaching for yet another cup of coffee, you think, "Hmm, what about an energy shot?" 
To power us through whatever we need to do – work, school, chores, social events, family get-togethers – for many of us, energy shots are the go-to pick-me-up to give us that extra energy we need. Beyond giving us a jolt of energy, energy shots depending on their formulas and ingredients, can also deliver other powerful benefits to boost immunity and weight loss and even enhance overall health and wellness.
But with countless options of energy shots on the market, how can you know if you are choosing one that can deliver all the benefits you are looking for and more? 
Fortunately, our editors were up to the task and put two leading energy shots on the market to the test, measuring them against each other to help you choose which one will be right for you:
Vitamin Energy Immune+
vs. 5-Hour Energy.
Key Similarities: 
Both contain a blend of B vitamins, nutrients and amino acids 
Both contain caffeine as a main ingredient for enhancing energy 
Both contain 0 grams of sugar 
Both work fast to energize you and make you feel more alert with a boost of long-lasting energy
Both come packaged in a convenient and portable shot-sized, 1.93 fl oz bottle
Both are vegan and gluten-free 
Sounds good right? Maybe, on paper they sound very comparable, but read on to learn just how different they really are!
Key Differences: 
Vitamin Energy Immune+ is packed with 260 mg of sustainably sourced, natural caffeine and green tea extract to energize you for up to 7+ hours, while 5-Hour Energy uses 215 mg of caffeine to energize you up to for 3 to 5 hours. 
Vitamin Energy Immune+ offers benefits to promote a healthy gut and fight inflammation thanks to the antioxidant properties of polyphenols present in it, while 5-Hour Energy does not offer benefits with ingredients to support gut health.
Vitamin Energy Immune+ is powered with essential B vitamins, including B12 and B6 and 100% DV of Vitamin C along with other vitamins to support a healthy immune response while 5-Hour Energy offers less benefits to boost immunity. 
Formulated as a keto-friendly supplement with 0 g of sugar and 0 net carbs, Vitamin Energy Immune+ supports healthy weight loss, while 5-Hour Energy does not offer benefits to boost weight loss. 
Vitamin Energy has no artificial flavors or sugars while 5-Hour Energy contains the artificial sweetener, sucralose, an ingredient that has been found to contribute to insulin dysregulation as well as artificial preservatives.
With 0 grams of sugar or artificial sugars, Vitamin Energy offers a boost of energy with no sugar crash or jitters while 5-Hour Energy has been found to contribute to sugar crashes. 
Vitamin Energy Immune+  is available in a deliciously fruity flavor while people have complained that 5-Hour Energy has a bitter taste.
Vitamin Energy
was specially formulated to support active lifestyles and was designed with people's health and wellness in mind. With formulas created to promote a healthy immune response and recovery, it is a top choice for professional athletes helping to optimize performance. But no worries if you're not a professional athlete. Anyone can enjoy Vitamin Energy's amazing benefits and count on it to help them get the energy they need fast, without compromising their health in any way. 
With 260 mg of all-natural caffeine and 0 grams of sugar, net carbs or artificial flavors, in a keto-friendly formula,
Vitamin Energy Immune+
is designed to give you a long-lasting boost of energy, while supporting weight loss, with no sugar crash or jitters. Packed with plenty of antioxidants and vital vitamins and nutrients such as Vitamins B12 and B6 and 100% DV of Vitamin C, Vitamin Energy helps to support immunity and overall health, while its antioxidant properties of the polyphenols present in it help to combat inflammation and support a healthy gut. 
Plus, each sip of a Vitamin Energy super shot is packed with deliciously fruity flavor in a portable and convenient shot-sized bottle perfect for on-the-go energy whenever you need it.
5-hour Energy,
which has long been a popular energy shot, is instantly recognizable with its bold graphics and colors. With a special blend of vitamins, amino acids and caffeine, it was designed to deliver a boost of long-lasting energy to keep you going whenever you need a pick-me-up. With 216 mg of caffeine, it is equivalent to about 8 oz of coffee and helps you feel energized quickly with a boost of energy lasting from 3 to 5 hours. Its vegan, gluten-free formula also features various fruity flavors with 0 grams of sugar.
Packaged in a convenient, shot-sized bottle, you can easily pop
5-hour Energy
in your pocket and take it on the go whenever you need a boost of energy.
While 5-hour energy has 0 grams of sugar, it contains artificial sweeteners like sucralose, artificial flavors, and preservatives, which can be detrimental to your health down the line and contribute to its sugar crashes.
While both brands help to enhance energy with a long-lasting boost, our winner is
Vitamin Energy
. Our editors recommend
Vitamin Energy Immune+
for its host of benefits to support overall health and wellness, with its powerful blend of vitamins, nutrients, and antioxidants.
5-hour Energy will help you get the energy you need, but we are not confident it will do so without a sugar crash, thanks to its artificial sweeteners and flavors. It also does not offer as many benefits to support health, weight loss, and immunity as Vitamin Energy.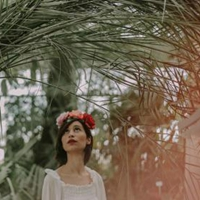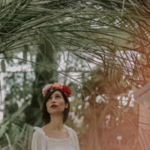 Anita Quinn (31) is a Staff Writer for The Daily Post focusing on Beauty, Fashion, and Health. Her extensive traveling for various environmental and wildlife conservation groups has taken her to 24 countries and 37 U.S. states. The three things she packs for every trip are: a good mystery novel, a moisturizer with a high SPF, and her mother's old camera.