A few years ago, I booked what I thought would be the trip of a lifetime. My friends and I saved for years so we could go to Santa Monica together one summer. After weeks of planning, deliberating, a little arguing, and tons of excitement, we were on our way. 
When we got to our Airbnb in Santa Monica, everything was going to plan. From our place, we could see the scenic view of the coast that we had been dreaming about.
But after I opened my suitcase to get ready for our dinner reservation in 30 minutes, I found all my clothes completely wrinkled. I scrambled around our Airbnb to find an iron but there was none to be found. My friend Sarah, watching me panic, came over and said 
"I forgot I brought my Nori Press! Have you ever heard of it?"
I am not kidding when I say the
Nori Press
would go on to save the whole trip.
Not only did I get rid of all the wrinkles, Nori Press' dual steaming and ironing function made my clothes look brand new! I was amazed at how powerful, fast, and effective Nori Press was despite weighing under two pounds and being only 14 inches in length. After using it once, I totally understood why Sarah took her Nori Press with her on all her vacations. 
Now, I do the same; No matter if I'm going halfway across the world or on a weekend trip with my partner, I take my Nori Press with me. I even found that my Nori Press works better and faster than my regular steamer, so I use it each night at home to make sure my work outfit is unwrinkled and ready to go for the next day. 
 Nori also features 6 pre-determined heat settings to work on poly, silk, wool, cotton, denim, and linen to make the perfect press on any piece I own. Plus, the built-in steamer steams whatever I want in just 10 minutes and features a solution that makes my clothes smell amazing. 
Looking back, I can't believe I ever used a traditional iron or paid for dry cleaning. My
Nori Press
saves me time, money, and a lot of stress. I am not exaggerating when I say it's one of the best purchases I've ever made. 
So if you're someone who lives life on the go, don't make the mistake I made. Spend your best vacations with your best outfits, and stop wasting time and money on dry cleaning and home steaming. Give the
Nori Press
a shot today- I promise you won't regret it.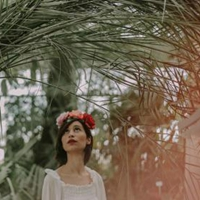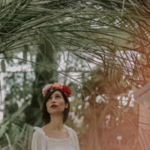 Anita Quinn (31) is a Staff Writer for The Daily Post focusing on Beauty, Fashion, and Health. Her extensive traveling for various environmental and wildlife conservation groups has taken her to 24 countries and 37 U.S. states. The three things she packs for every trip are: a good mystery novel, a moisturizer with a high SPF, and her mother's old camera.