I was sipping my morning coffee to an episode of Good Morning America with my husband when I saw a product that had me questioning everything I knew about flower care.
To me, receiving flowers always feels like an elegant gift that turns into days of messy, difficult maintenance that doesn't smell too good either. Changing the water, trimming flower stems, and risking breaking the vase was always something that had me fake a smile when my husband would ask,  "How are you enjoying your flowers?"
After seeing the Amaranth Vase featured on GMA as an unbreakable vase that allows you to keep your flowers fresher for longer, I immediately shot a look at my husband and said "I NEED THAT VASE."
This is how the Amaranth Vase changed my flower care forever:
I wanted to replace the water, without the mess.
I can't tell you how many times I've gone to change my flower water and tilted the top of my vase over the sink, only to have water splashing everywhere, flowers falling out and petals getting damaged. What a let down!
Since buying my Amaranth Vase, water changing has been easy as ever. Unlike any other, Amaranth Vases are designed with a drain hole on the bottom of the vase. I have never seen something more creative and useful! With the drain hole, I was able to drain the water straight into my sink without disturbing the flowers, making a mess, or getting a whiff of that funky old flower water smell. 
Trimming flower stems has never been so easy.
Another huge drawback to flower care used to be fumbling to get the flowers out for a trim. With an Amaranth Vase, just twist the vase to reveal the flower stems and trim accordingly. 
With the ability to twist open the vase bottom, my flowers have lasted longer, and there is no mess associated with pulling soaked flowers and wilted leaves from a regular vase. 
I have never had a quality vase this durable.
Every vase I've ever owned was so easy to break. This is because they were made with fragile material such as glass or ceramic, which can easily chip or shatter. Some fragile vases don't even make it through transit! 
This smarter vase is made with a blend of marble powder and plastic, which gives it that premium feel with ultimate toughness. You would not believe it – these vases will not shatter, crack or even chip when dropped on the floor. This saved me so much worry, and money! Now I never have to worry about damaging my gorgeous vase. 
The modern design is breathtaking.
Nobody wants to admit it, but transparent vases are just not it. Transparent vases expose the stems, murky water and stones that distract from the main focal point (and stars of the show), the beautiful flowers! 
Amaranth Vase's modern design really enhances the look of my flowers while the 3D diamond pattern transforms the vase into a centerpiece of its own! This breathtaking display looks good anywhere in the house – from the kitchen to the living room. 
A gift for any occasion.
If you're struggling to find a special gift for your best friend, mom, wife, or special woman in your life, an Amaranth Vase is a must-have on your gift list. Valentine's day is also right around the corner, so you know everyone will be in need of one of these! 
The Amaranth Vase has saved me from buying new vases over and over after one gets chipped or shattered. This is hands-down the most durable, stylish, easy-to-use vase you'll ever own (or give!).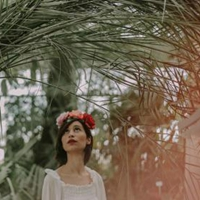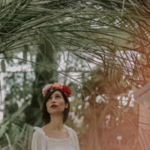 Anita Quinn (31) is a Staff Writer for The Daily Post focusing on Beauty, Fashion, and Health. Her extensive traveling for various environmental and wildlife conservation groups has taken her to 24 countries and 37 U.S. states. The three things she packs for every trip are: a good mystery novel, a moisturizer with a high SPF, and her mother's old camera.