Ever dream of what it would feel like to be a celebrity, sashaying down the red carpet from event to event, dripping in glamor from head to toe? Well, now you can embody the allure of A-listers and make every moment feel like a red carpet moment in Ellaé Lisqué!
Ellaé Lisqué was born out of the fashion dreams of Maxie James. Hailing from Inglewood, California, James always had a penchant for fashion, being the go-to in her friend group for styling advice. So, it makes sense that she first entered the fashion industry as a stylist, styling notable influencers such as Bria Myles. However, when James discovered that she couldn't find the styles she envisioned for her clients on the market, she decided that styling wasn't her calling and set off on an entrepreneurial venture as a fashion designer.  
Maxie James founded Ellaé Lisqué in 2014. The clothing line started with a small collection of six dresses and has since blossomed into a multi-million dollar brand. Ellaé Lisqué specializes in special occasion and evening wear that caters to all women, including the petite and plus-sized communities. 
Each Ellaé Lisqué dress is one-of-a-kind, hand-crafted and custom-made in James' manufacturing facility in Istanbul, Turkey. In addition to shopping on the Ellaé Lisqué website, customers can purchase James' designs in her showroom in the fashion district of Los Angeles. Customers will be happy to know that the everyday consumer can purchase the same Ellaé Lisqué garment celebs wear on the red carpet. 
Are you looking for a show-stopping style to command attention for a birthday extravaganza or other significant event? Prepare to dazzle every room you enter in the Center of Attention Sequins Dress, a slinky, sequin number lined with satin stretch for the ultimate comfort. This stunner has been seen on many celebrities, including the likes of influencer, Malaysia Pargo.
Ellaé Lisqué's selection includes a wide range of designs that are perfect for stealing the spotlight and flaunting your assets at any event including a birthday dress collection, evening wear as well as swimsuit and resort wear.  
James' passions for fashion focuses on a desire for every woman to feel empowered, sexy, sophisticated, and most importantly, confident to look and feel her best. Inclusivity in the fashion industry is also vital to James, who has built her brand on these ideals.  
Are you ready to stand out in looks that slay and steal the spotlight? You can shop Ellaé Lisqué's extraordinary designs at www.ellaelisque.com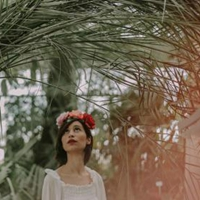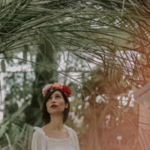 Anita Quinn (31) is a Staff Writer for The Daily Post focusing on Beauty, Fashion, and Health. Her extensive traveling for various environmental and wildlife conservation groups has taken her to 24 countries and 37 U.S. states. The three things she packs for every trip are: a good mystery novel, a moisturizer with a high SPF, and her mother's old camera.